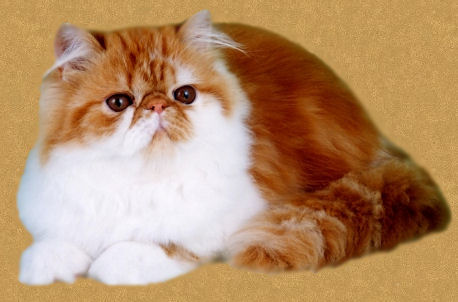 Gemkin EmbraceMySoul (Solo) is a most stunning red and white bi colour male. He has the deepest of eye colours already well established coupled with superb type and huge boning.
He has the most placid of dispositions and is already well on his way to having a very successful and exciting show career, having taken best of variety longhaired kitten at the Gwynedd cat show at the tender age of 4 and a half months!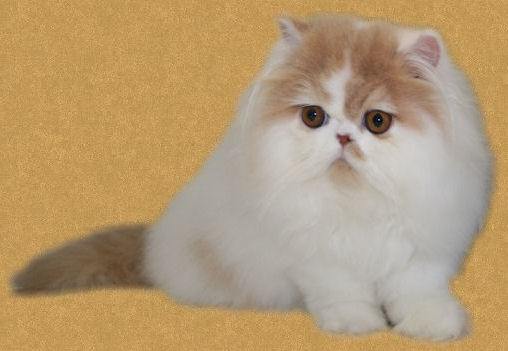 Cream & White Bi-colour LH - 12a7)
'Best Persian Kitten In Show'
at his debutante show!

North West Championship Show - September 2009
Our little baby boy "Sandy" is the son of our beautiful "sharmaka guessworkusa" who we very sadly lost this year :(. He is the image of his father and is now expecting his first family. He has the largest eyes of all our boys and has the most gentlest of dispositions at home, but gets a little upset in shows with other boys around him, we hope to bring him back out on the bench very soon, as he is such a handsome boy.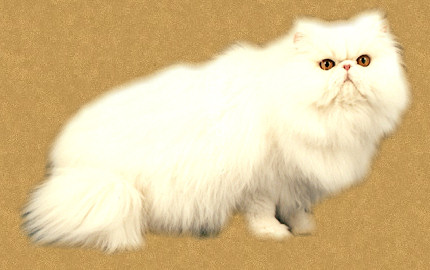 Gemkin Amadeus has gained two CC's to date.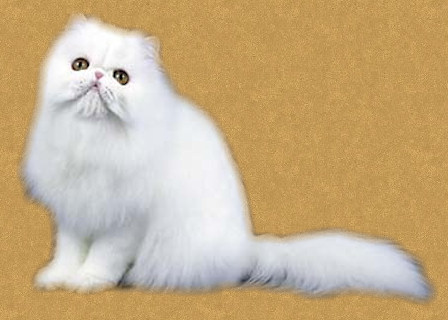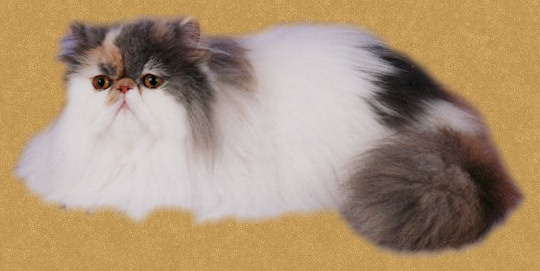 Nyklani My Souls Desire (Suki) is a gorgeous dilute calico bred from Champion USValentino and Gemkin Carousel.
Her most stunning feature is her length and wealth of coat and her exquisite van patterned markings. She has the most beautiful head type, very pretty and appealing with a good bite.
Now a Champion Suki is going to try and raise a family before pursuing her career further, hopefully she will pass on her attributes to her offspring
Sadly Suki lost her fight with cancer in 2009.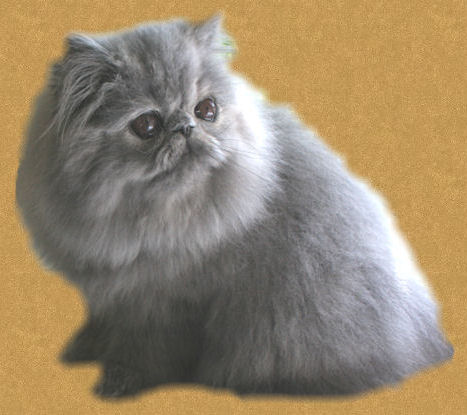 Blue-Cream female (13) (pictured at thirteen weeks)

Shown only once, Molly won her open class. Molly has inherited her mother's wonderful deep copper eye colour, she has the most sweetest of natures and carries a huge coat. Molly is now living with Elaine & Des of Temptation Persians.
Good luck with her future breeding career.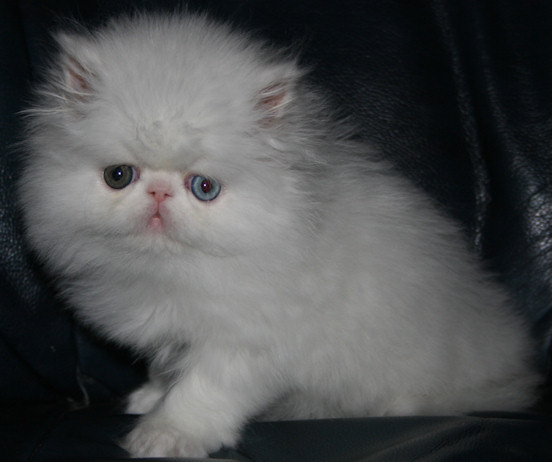 odd-eyed white (2b)

Shown only twice as a kitten, winning both her open classes and Best of Breed, and twice as an adult gaining two CC's and two BOB. This girl has the most stunning length to her coat, and is at presently being shown, and has not yet had her first birthday :) Icy was a Champion and has won 4 CC's and BOB's to date. Icy is now a very proud and beautiful Grand Champion.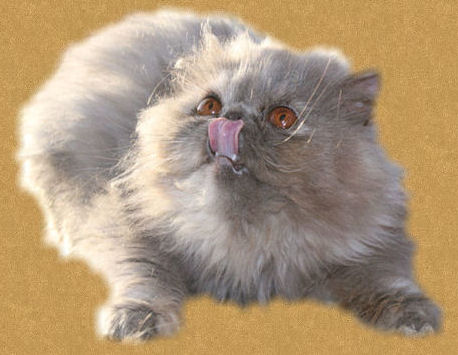 Blue-Cream female (13)

The most amazing blue-cream girl. She has the most amazing type and the deepest of copper eye colour, her kittens have the most wonderful balanced type. Christi is a very shy girl, whilst loving our company at home, would hate the noise and events of the cat shows.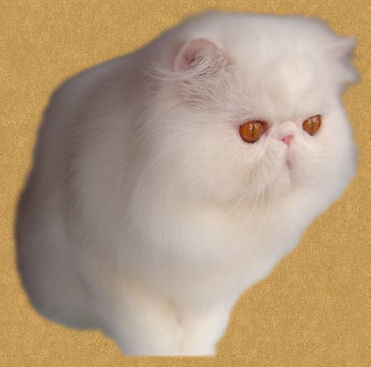 (Orange-eyed White LH - 2a)
This stunning boy had a wonderful show history before coming to us, making Best In Show twice, european champion. Sunny then went on to become a Grand Champion in the UK. He has sired us some amazing babies, his babies and his grand babies have gone on to become champion, grand champions and now an Imperial. He has complimented our white lines with more "south paw" in his breeding and has his own unique "Iwanda" look which we simply adore. Joke has put so much quality into her breeding, such expertise and loving care, for which we as persian breeders will be eternally grateful for.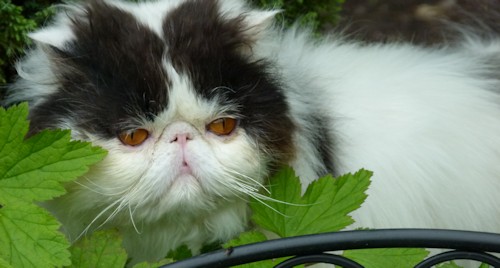 Many thanks to Wendy of Vivaldi Persians and Anika of Admirables persians for allowing Nemo to come and live with us. He has wonderful type and is a very sweet and gentle boy, with a wonderful pedigree.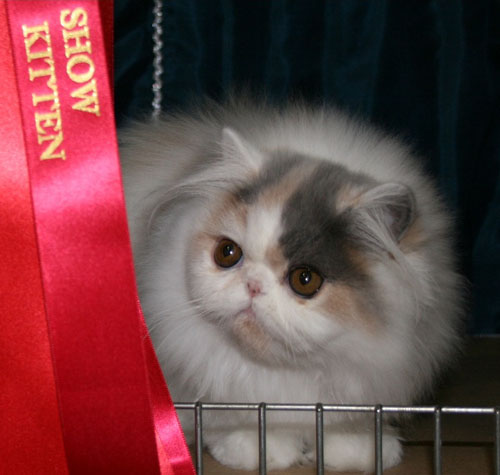 blue tortie & white (12 2)

Very exciting and the youngest of our girls being only 5 months old. Tilly has been shown once to date and was unbeaten gaining a "red card day" and BOB and then going on to win BEST PERSIAN KITTEN in show at the Central Longhair and semi longhair championship show ! Tilly was shown once more as a kitten and again won her Open Class and BOB. She has now retired from showing.